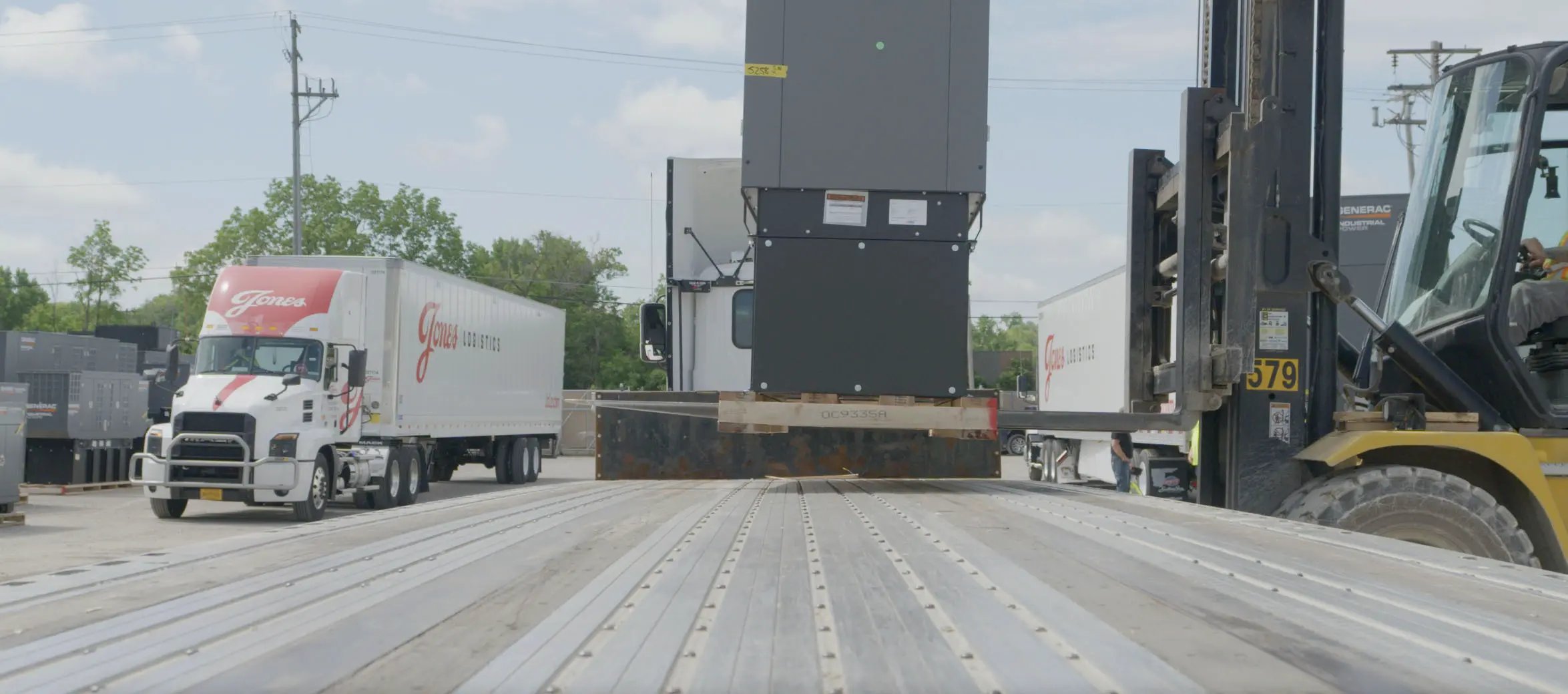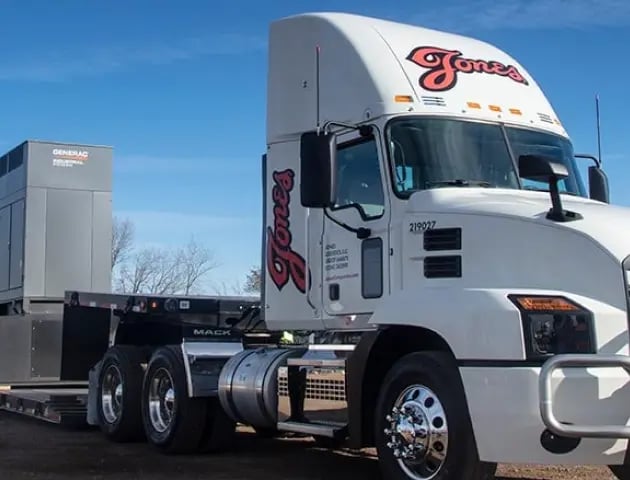 It wasn't long ago that trucks were loaded and unloaded one item at a time --by hand! An article in Slate citing a 1931 railway magazine article claimed that used to take three days to unload a boxcar containing 13,000 cases of unpalletized goods. When the same items were palletized, unloading took only four hours!
Along with standardized containers, pallets made shipping much more efficient, and, today, that's how most freight is shipped. But not all shipments are one-size-fits all, and that's where flatbed hauling saves the day.
FLATBED SHIPPING:WHEN A VAN TRAILER DOESN'T WORK
"Nonstandard" loads are more common than most people think. The demand for flatbed shipping options has increased so dramatically over recent years. The main reason for the increased demand for flatbed shipping is strong growth in several sectors of our economy, including construction, energy, oil/drilling and green initiatives. The items that keep those industries running tend to be hard to fit in an enclosed trailer.

Construction
The U.S. construction industry is growing fast --so fast that
it's predicted to be worth nearly $2 billion by 2023
. That means more construction materials (lumber, steel, and, increasingly, prefabricated building components like insulated concrete forms) need to be delivered to construction sites across the country. And that doesn't include all of the machinery needed to work the sites!

Oil and drilling
Increased demand for crude oil and petroleum-based products has led to an increase in drilling operations. Because of the size of most drilling equipment, these operations need flatbed trailers.

Transportation assets
Can you imagine trying to fit an armored tank into a typical trailer? Or aircraft parts? From private companies to the military, flatbed trucks are the first choice to get oversized assets where they need to go.

Green initiatives
Public demand for businesses to reduce their carbon footprint has also increased demand for flatbed trailers. For example, millions of tires are discarded each year. They used to just pile up, crowding landfills, attracting rats and other vermin, and creating a fire hazard. Today, however, those tires are being put to good use as they're recycled into road fill, retaining walls, impact barriers, and erosion control structures. They're bundled into "bales" of 100 tires and transported via flatbed trucks to the appropriate recycling centers. Flatbed trucks are also used to haul scrap metal from construction sites to recycling facilities.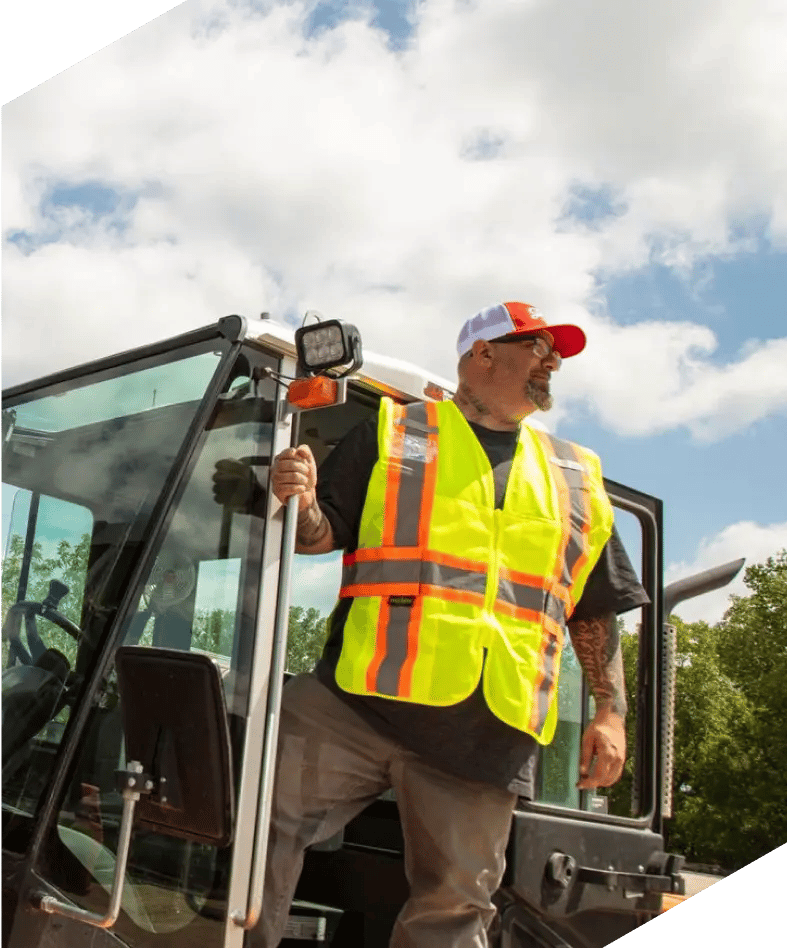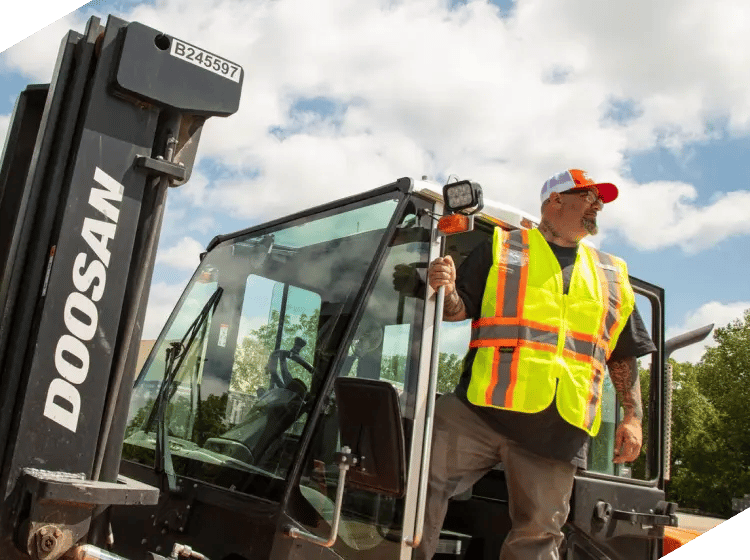 Other Uses
Other items commonly shipped via flatbed trucks include:
Pipes
Access pads
Cranes
Satellites
Generators
Lumber
In addition, flatbed trucks are perfect for deliveries where cargo needs to be unloaded from the side, such as when the drop-off location doesn't have a receiving dock. So it should be no surprise that flatbed trucks are in high demand.
How to get the most out of flatbed shipping
Flatbed shipping is the best solution -- sometimes the only solution -- for many loads. However, just as with any other method of getting your cargo where it needs to go, there are a lot of "jobs to be done" to make sure it all goes smoothly.
Finding a carrier
Booking the load
Managing the pickup
Monitoring the load
Managing delivery
Sound like a lot of work
Finding a carrier
As mentioned previously, the market is tight for flatbed carriers. And it's not as simple as picking the first carrier who's available. For a number of reasons --ranging from protecting your cargo to complying with government regulations --it's important to vet carriers carefully.
Things to check for include:
Does the driver have the proper license?

Is the equipment in good shape and free of contaminants?

What's the driver's track record of on-time deliveries? Was a delivery ever late because of equipment failure or because the driver didn't have enough hours left without a mandatory rest break? (The driver should take that into consideration before committing to the contract.)

Does the driver know the rules and regulations that apply to the cargo and the route? For instance, weight limits can vary by state. In addition, the driver needs to know the rules of the road, so to speak, for properly distributing the weight load and securing the cargo.
There's more than one kind of flatbed truck --for instance, a dropdeck truck to make room for taller cargo without having to get an oversize permit. Does the carrier you're considering recommend and have access to the right kind of flatbed trailer?

Does the carrier have tarps or other materials to protect your cargo from the elements?

Does the carrier have an app (or some other method) to allow you to track your load in real time?
Booking the load
How easy is it to book the carrier? Can the paperwork be completed online or through an app, or is everything paper-based? How professional is the process?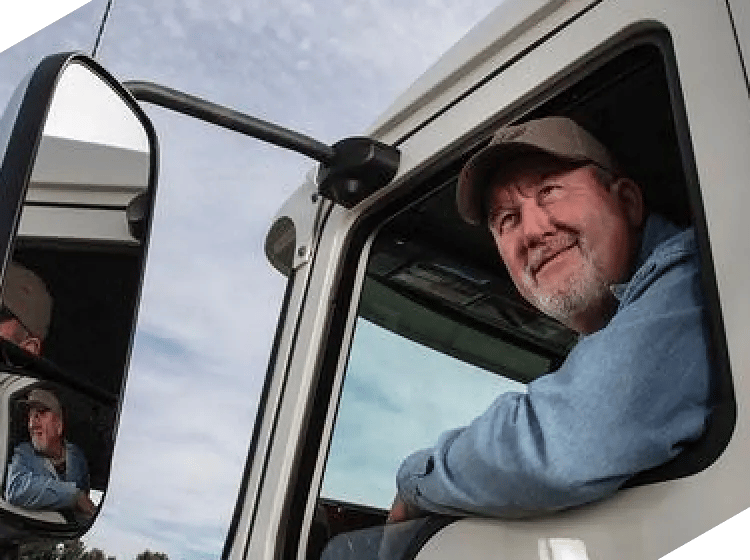 Managing the pickup
A lot of things have to happen when the load is picked up. Some of them we've already discussed, like properly loading and securing the cargo. But there are a few other details involved, too:
Can the driver provide his CDL license, insurance documents, etc.?

Does the driver have all other documentation, like the Bill of Lading?

Can the driver prove that he keeps the required logs?

What methods does the driver take to secure your loads? Not only does the Federal Motor Carrier Safety Administration (FMCSA) have requirements that have to be met, but your cargo has to be protected, too. The damage from improperly loaded and secured cargo costs U.S. businesses $1 billion per year; you don't want your cargo to be part of this statistic.
Making sure the driver knows what they're doing and follows all of the rules can be challenging if you're not a logistics expert.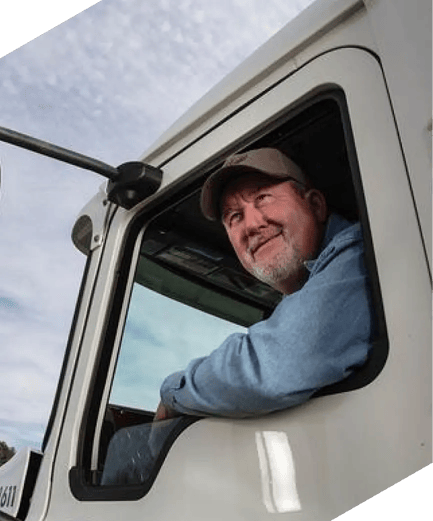 Monitoring the load during transit
You'll need a way to keep track of your cargo while it's in transit. Can you track it via GPS or a specialized app? Or will you need to rely on the driver's reports of where he is and whether he's on schedule? How will you know if there's an accident, severe weather, a load shift, or some other problem that could damage the cargo or delay arrival?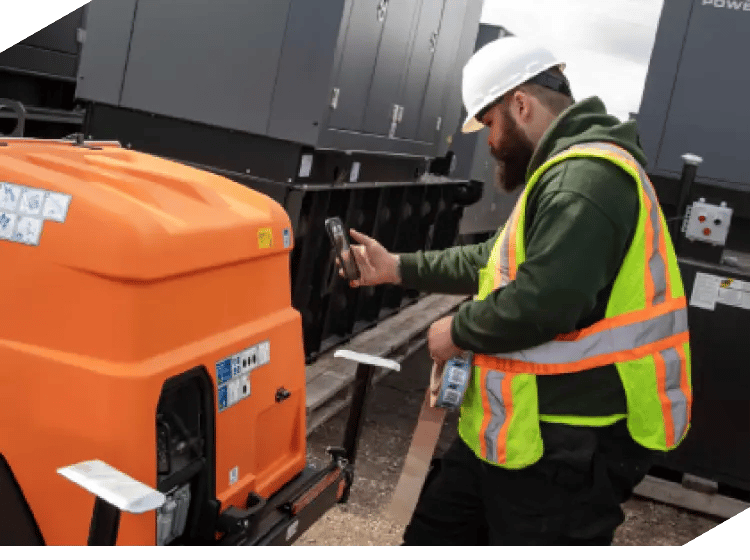 Managing delivery
Taking the proper precautions during delivery is just as important as during any other part of the journey. For example, the driver should park on level ground that's close to the receiving area, use flashers, horns and alarms when backing up, and chock the wheels to prevent the truck from rolling. In addition, the driver should be prepared to guide the unloading process. How will you be able to monitor the unloading process to make sure everything goes smoothly? Another thing to consider is how you'll get your copy of the paperwork. Will you receive an electronic copy as soon as the Bill of Lading is signed, or will you have to wait for a paper copy to be mailed to you?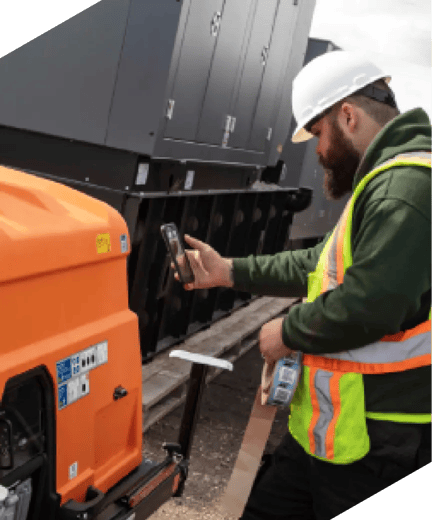 Sound like a lot of work? It is.
Getting your load from origin to destination in perfect condition, on time, and in compliance with all laws and regulations involves juggling a lot of tasks and details --tasks and details that detract from the time you spend doing your "real" job. In other words, it decreases the time and resources you can devote to your business's core competencies, whether that's manufacturing refrigerators or managing 50 construction sites.
With shrinking profit margins, more and more businesses are outsourcing tasks that aren't their core competencies, and logistics and supply chain management is no exception. Freight brokers make it look easy --and often save you some money in the process. It can even turn your supply chain into a competitive advantage. So it's no wonder that the freight broker market is predicted to grow by more than $41 billion between 2020 and 2024.
What "jobs to be done" can a freight broker take off your hands?
That's a good question, and the answer is, "It depends." There are a wide range of services available. Some companies offer only the basics: They'll pull from their network of carriers and arrange for someone to show up with a flatbed truck at the date, time, and place you specify. Others take over every facet of your logistics operations. And others, like those of us here at Jones Logistics, offer a range of options so you can choose the best fit for you and your business.
With that said, here are some of those "jobs' freight brokers can do for you: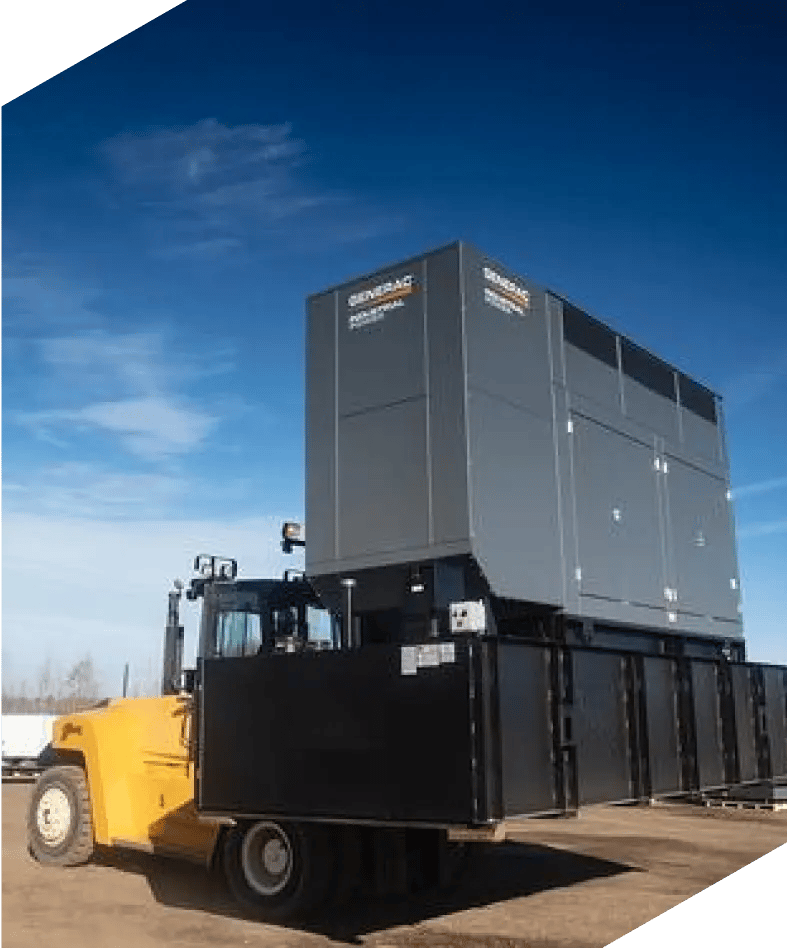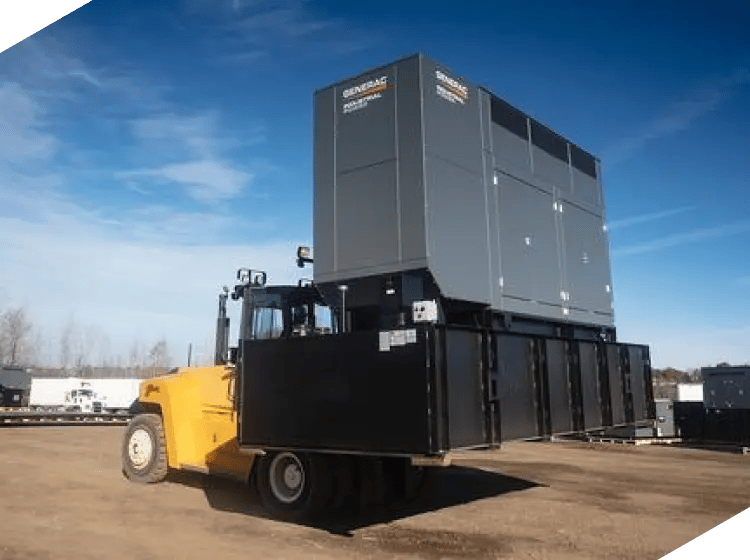 Finding the carrier, booking the load, and arranging pickup
Most freight brokers have a broad network of carriers, founded on relationships cultivated over years of working together. That's especially handy when you need a service that's in high demand, like flatbed trailers. And if your load requires special expertise or handling, freight brokers can find a dependable, flexible carrier and work with the two of you to come up with the best solution.
In addition, freight brokers take care of all of those tedious but extremely important details, like verifying licensing, insurance coverage, etc. They make sure the driver they schedule shows up with the right kind of flatbed trailer for your load. They can even work with the driver to map a route that gets your cargo to its destination as soon as possible without having to get oversized load permits.
In addition, many freight brokers have digital platforms for managing all of the paperwork involved in getting cargo from one place to another.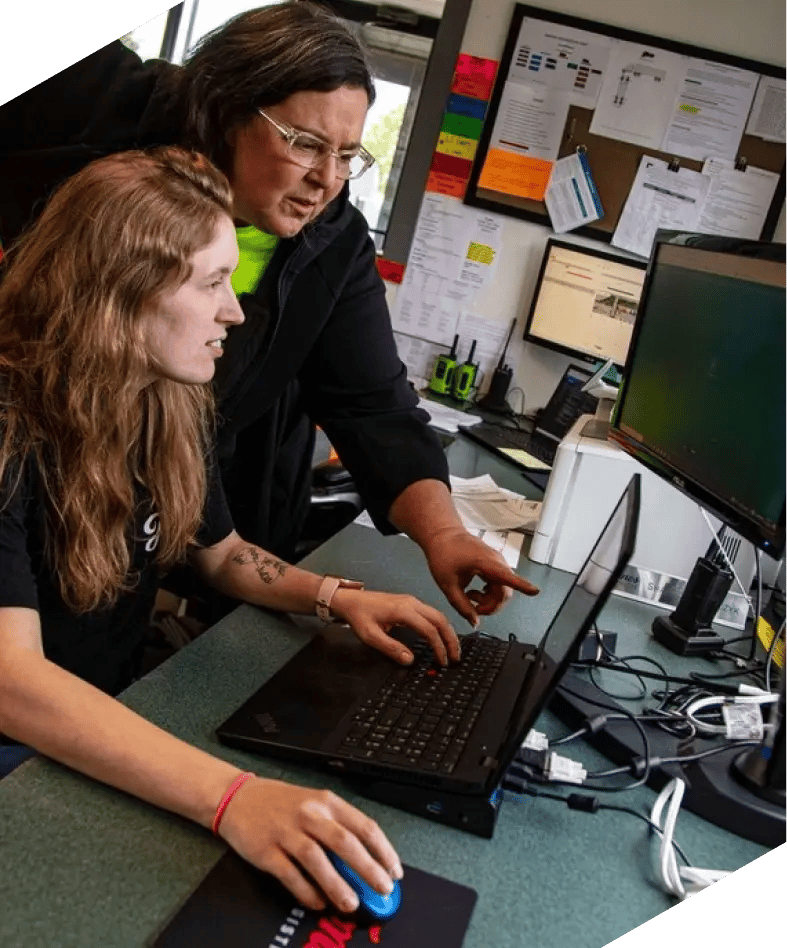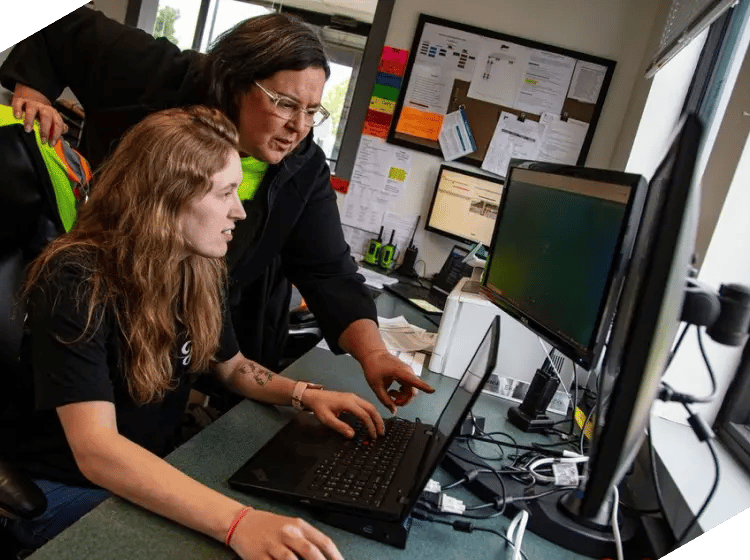 Staying in touch during transit
Most freight brokers use GPS to track the location of each and every load they have on the road. They can also use GPS data to help reroute the driver around accidents, road construction, bad weather, or other conditions that could endanger the cargo or delay delivery.
In addition, freight brokers often check in via cell phone at regular intervals just to make sure the driver and the cargo are doing OK. And, if a truck suffers a breakdown, the broker can consult with you to determine the best solution, whether that's arranging for repairs or scheduling another truck to pick up the flatbed trailer.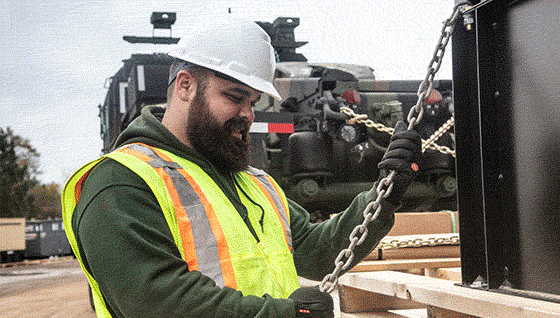 Managing delivery and unloading
The freight broker will also stay in touch with the driver during delivery and unloading, making sure all paperwork is completed properly and working with the driver and client to solve any problems that might arise, like damaged cargo or detention--a delay caused by the customer, which can make the driver late for their next pickup or cause them to exceed their allowed driving hours. (As a bonus, the broker's tracking system would automatically log the driver's arrival at the destination, avoiding any disputes about how long the driver had to wait to unload his flatbed trailer.)
Are you ready to outsource your flatbed shipping needs to a freight broker?
It might make sense to just keep on doing what you've been doing, especially if you're not overwhelmed juggling all of those details. But there are a few signs that indicate it's time to make the switch:
Your business is growing so fast that it's hard to keep up with all of the shipping arrangements yourself.

You're expanding regionally and aren't familiar with regulations in new states.

Taking care of shipping details is keeping you from doing your "real" job --the one that adds the most value to your company.

You know there are opportunities to save money and increase efficiency in your shipping operations.

You're currently experiencing problems with drivers not showing up to pick up scheduled loads, arriving late at destinations, etc.

You have to track drivers down to get required paperwork back.

You feel like you lack insight into where your loads are while they're in transit.

You'd rather have somebody with special expertise to handle issues like accidents, breakdowns, delays due to weather, or other unavoidable problems.

With COVID-19 looking like it's here to stay for a while, you want somebody with national oversight to keep track of changing state requirements. And there's always the possibility of a driver becoming ill or failing a temperature check; a freight broker can use their network to find a replacement more quickly than you can on your own.
Other benefits of partnering with a freight broker
A pre-vetted network of trusted carriers to pull from

The ability to scale up or down as your needs require

Experience in handling compliance or other legal issues

Technology that not only gives you start-to-finish visibility of all of your loads, but also analyzes your activity to look for opportunities to cut costs

Automated payments based on completion of the Bill of Lading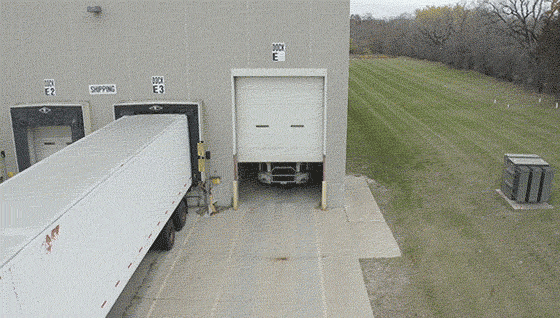 Benefits of choosing Jones Logistics as your freight broker for flatbed shipping
There are a lot of freight brokers out there, so we understand that you want to know what makes Jones Logistics different:
You make promises to your customers. We promise to help you keep your promises. In fact, we treat them as our own, and we work with you until we understand your specific needs as well as you do. You'll even have your own dedicated, dependable team acting as your logistics partners.
We have a network of over 26,000 experienced, trusted carriers for just about any type of shipment you might need.
We move more than 110,000 flatbed loads per year.
We specialize in challenging flatbed shipments and work with you to find the best solution.
Plus, we're not a "one-size-fits-all" operation
Every customer has different needs. We have tiered levels of services so you can choose the option that's the best fit for you and your business.

Freight brokerage
We make sure you have the right flatbed trucks when and where you need them, and we have a dedicated team to make sure everything is done right, every time. You maintain the rest of your logistics activities in-house.

Dedicated services
In addition to setting you up with the right flatbed carrier at the right time, Jones Logistics provides you with a dedicated team that handles driver recruitment and training, maintenance, and regulatory compliance.

Managed transportation
When you choose managed transportation for your flatbed shipping needs, we become your trusted logistics ally. Jones Logistics takes over all of your logistics functions while providing you with full visibility at all times. You'll have an engaged, responsive team of experts working as an extension of your business, not only handling the details but looking for opportunities to cut costs and increase efficiency.
Are you ready to let a team of resolute, determined experts in flatbed shipping help you out so you can get back to working on what matters most?