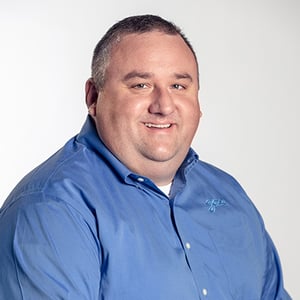 At Jones Logistics (JoLo), our people strive each day to live by our core values - Integrity, Passion, Unity, Sustainability and Humility. Daily we witness our team living out these important values, but today would like to recognize someone who is living out several at once.
To us, humility means we don't mind admitting when we are wrong, but that's not all. We also understand that our industry is laced with complexity, and it changes like the weather. In a way, we never stop being students because there is always something new to learn. Our Vice President of Safety & Maintenance, Bryan Stewart, is a great example.
We are proud to recognize Bryan Stewart for becoming a nationally Certified Director of Safety (CDS) as of February 2022. He is also a Certified Director of Maintenance/Equipment (CDM/E), a title Bryan has held since 2013.
"Each certification is difficult to achieve. Having both is very impressive. Bryan is extremely intelligent so this is not a surprise, but kudos to him for his drive and determination in receiving each," commented Brian Haynes, CEO of JoLo.
Both of Bryan's certifications are issued by the North American Transportation Management Institute (NATMI) and the University of Central Florida. NATMI is North America's leading certification and training organization for today's transportation professionals. The process of attaining these certifications includes a multi-day training program followed by an exam. Candidates must also submit a portfolio that includes policy they have written, as well as proof of attendance on relevant committees and trade shows. Candidates must recertify every three years.
At Jones Logistics, we are characterized not only by our work ethic, but also our ability to adapt and grow as our industry continues to do the same. "I have always been driven to be the best in my field, and Jones has afforded me the opportunities to attend courses such as these," Bryan commented. "The encouragement from management to 'go for it' has helped me set myself apart from others in our industry."
Congratulations and thank you for everything you do, Bryan!
Are you looking for a change of pace? Consider exploring career opportunities with Jones Logistics! Our fast-paced environment will have you on your toes, but once you become a member of the JoLo family, you'll be treated like family. Click here to visit our careers page: https://www.joneslogistics.com/careers/.