Jones Logistics (JoLo), a logistics provider based in Hattiesburg, Miss., is proud to welcome Shane Moncus and Doug George to the team.
Doug George, President of Brokerage, joins the company from Traffic Tech in Frisco, Texas. Doug brings over 28 years of defined achievement and customer satisfaction in leading tier-one, multi-million-dollar North American transportation solutions. Under his leadership, notable institutions such as XPO Logistics and Ryder Systems Inc. saw an influx of productivity and growth in terms of revenue, operational efficiency, and customer and employee satisfaction.
"What drew me to lead the brokerage division is the momentum that JoLo has already," said Doug George, President of Brokerage. "There is a solid structure in place and JoLo is the type of company that is poised to go to the next level and do great things in the brokerage market."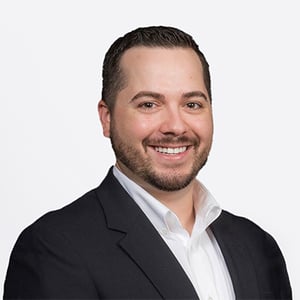 Shane Moncus, Senior Director of Dedicated Services, brings over 15 years of experience in logistics management. He joins the company after three years of service to Benore Logistic Systems Inc. in Greenville, South Carolina. In his experience, Shane is effective at delivering clever solutions and exceptional leadership to the teams he has led.
"I have a passion for improving processes and systems in the field of transportation," said Shane Moncus. "The field of transportation operations is a challenge I readily accept, and can't wait to make a positive impact on the already exceptional asset side of JoLo."
"I'm really excited about having Doug and Shane on the team," commented Brian Haynes, CEO of JoLo. "These guys are great at what they do, and they bring so much knowledge to the table. I can't wait to see how they ramp up our dedicated and brokerage divisions."
JoLo is a fast-growing company under the Jones Capital umbrella. The company operates both a freight brokerage operation and an asset-based operation. After years of tremendous growth, the need for two additional leaders to help oversee these two very distinctive branches became clear. Shane will work alongside David Robbins to help manage the asset side, while Doug will work directly under Brian to lead the brokerage division.
JoLo is currently experiencing amazing growth. If you are an A-player who is dedicated to getting the job done, visit our career page to learn more about how you can become "One of Jones":https://www.joneslogistics.com/careers/
ABOUT JONES LOGISTICS
Jones Logistics is a transportation company based in Hattiesburg, MS. One of several entities under the Jones Capital umbrella, Jones Logistics offers various transportation solutions including dedicated contracts, flatbed hauling, project freight, transload services, and fleet management. Like its parent company, Jones Capital, Jones Logistics is founded on the core values of integrity, passion, unity, sustainability, and humility, and is committed to being a trusted partner in business.
ABOUT JONES CAPITAL
Headquartered in Houston, TX, Jones Capital is a family-owned, private capital provider dedicated to investing in middle-market businesses in order to help communities, create jobs, and enhance lives. Jones has a longstanding history that dates back as early as 1949 with a single, hardwood sawmill in rural southwest Mississippi. Today, Jones Capital owns several businesses like Jones Logistics, including Jones Lumber, Jones Power, PortaBull Fuel, Spot, Codaray, and FV Recycling, among others. To learn more about investing with Jones Capital, visit Jones.com.