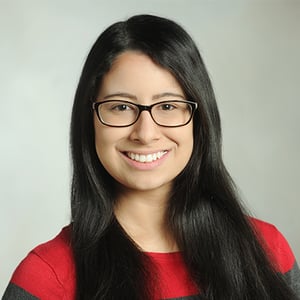 There are those who make the workplace brighter for everyone around them. They pour out their heart and soul into everything they do, and they are easy to identify because their kindness is palpable. Krystal Kearns, our new Network Administrator at Jones Logistics, is one of those people. This is why it gives us great pleasure at Jones Logistics to call Krystal the winner of our quarter one JoLo BOLO award!
"Krystal continues to go beyond the call of duty," commented one of her colleagues. "She has hit the ground running (even with short notice deadlines) and shown passion for the work she puts into JOLO to make it a better work environment for our employees. She is passionate about her work and our company."
Krystal joined the JoLo family in February after almost four years of faithful service to our parent company, Jones Captial. She began her journey with Jones in May of 2018 as an IT Support Specialist.
"I absolutely love the people I work with and the energy they bring," Krystal commented when asked what she loves most about her job. "Everyone is passionate about what they do which further motivates me to do my best. We support each other much like a family would, all while working together to solve the tough problems."
Way to be a team player, Krystal! Are you passionate about your work? Are you looking for a change of pace? Consider applying for a job at Jones Logistics! We are always looking for A-players like Krystal who are dedicated to getting the job done. To learn more about how you can become "One of Jones," visit our career page at https://www.joneslogistics.com/careers/.