JONES LOGISTICS WELCOMES JOHN E. (JAY) JOHNSON III, CPA AS CHIEF FINANCIAL OFFICER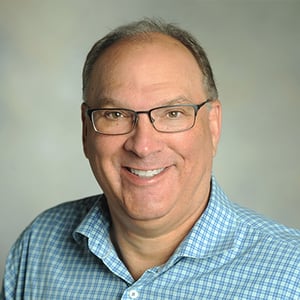 Hattiesburg, Miss. - Jones Logistics, one of Jones Capital's portfolio of companies, recently welcomed John E. (Jay) Johnson III, CPA as the new Chief Financial Officer (CFO). Johnson joins the Jones family from his most recent position as President of Financial Services for Premier Transportation in Forest Park, GA.
"Sustainability is one of Jones' core values, as as we look to build a sustainable financial future for Jones Logistics, we look to Jay's expertise in the field of budgeting, forecasting, as well as mergers and acquisitions," said Brian Haynes, President of Jones Logistics. "Our leadership team agrees that he will bring exceptional value to the momentum we are building on with the company."
Johnson is a Hattiesburg, MS native who brings a 30 year career in financial management. Before his time at Premier Transportation, Jay also served several regional and national transportation firms in financial leadership roles. His strengths lie in financial management, cost analysis, policy and procedure management, and implementing cost reductions to maximize value.
"Where people are what make the difference, we are excited to bring on an individual like Jay," said Jonathan Jones, President of Jones Capital. "He brings with him a wealth of knowledge in the world of logistics financial management and I look forward to the direction he takes as we look to continue to grow Jones Logistics."
Jones Logistics currently employs over 280 people and has offices in New Berlin, WI, Columbus, MS, Lyons, IL and corporate headquarters in Hattiesburg, MS. The company, which has averaged 21% growth each year for the past 5 years, continues to look for opportunities to diversify and deepen its customer base, including through additional asset based and brokerage acquisition opportunities.
About Jones Logistics
For over 20 years, Jones Logistics is focused on delivering freight brokerage, managed transportation and dedicated services to clients across the United States. The expertise of Jones Logistics has evolved beyond general transportation to include more specialized services such as pipe logistics, brokerage capabilities, flatbed, heavy haul, transportation of forestry by-products, and the recently added dedicated services division. Regardless of industry, the team at Jones Logistics locates the right resources for any transportation or logistics requirement.
About Jones
Jones Capital (Jones) is a family owned private capital provider focused primarily on investing in middle-market companies in the transportation and logistics, industrial, and business services markets. Headquartered in Hattiesburg, MS, with offices in Houston, TX, Jones Capital traces its heritage over seven decades to the incorporation of Jones Lumber Company in 1949. Today, Jones' portfolio includes investments in the transportation and logistics, recycling, energy infrastructure, technology, real estate, and timber industries. Jones Capital is actively seeking new investment opportunities. To learn who we are, visit Jones.com.